Partner for Techno Diamonds
16 | Jan
Working on a piece to compliment Techno Diamonds.
– Karen
Techno Diamonds is finished!
03 | Jan
Techno Diamonds (oil on panel, 60″ x 48″) is finished! Click on the thumbnails for details. For process photos, click here.
I love tracking my hours for each painting with my time recorder. Below are the time sheets for Techno Diamonds which took 344 hours to paint! YIKES!
– Karen 
Striped Diamonds II
21 | Sep
Striped Diamonds II (oil on canvas, 60″ x 36″) is finished! It's hard to believe that it's almost been a year since I finished the first Striped Diamonds!
Click on the thumbnails for details.
– Karen
This is What Makes us Girls
03 | Sep
I've just returned from a wonderful couple of days at Coastal Carolina University. Thanks to everyone that came out for the opening reception and artist talk. Below are a few images of the exhibition, entitled This is What Makes us Girls, currently on view at the Rebecca Randall Bryan Gallery through September 27.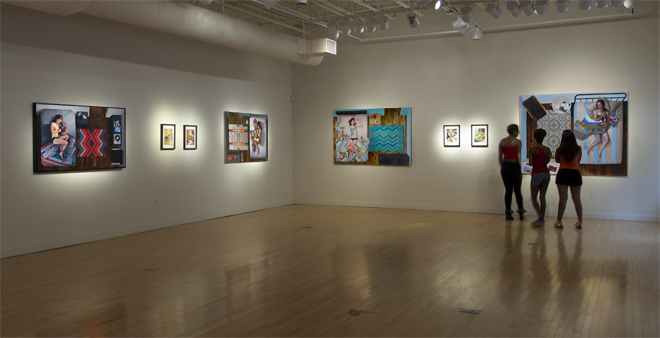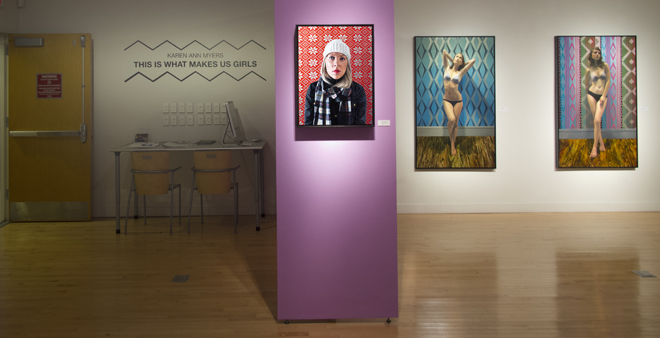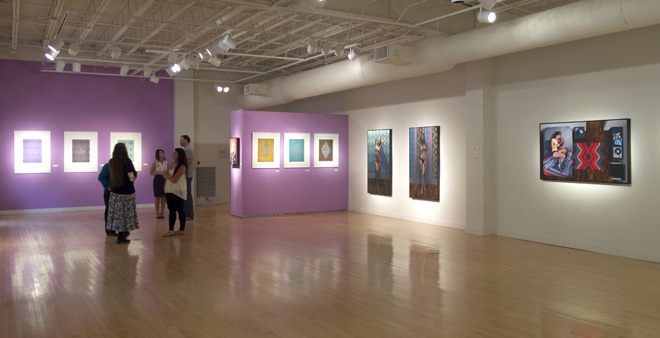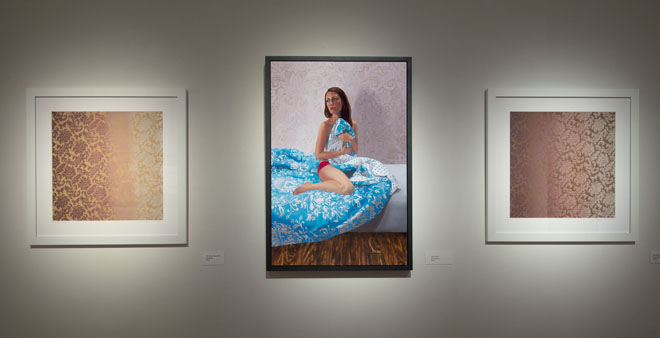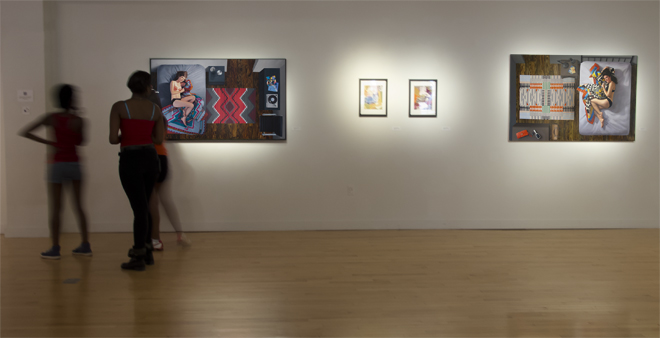 – Karen
Vintage Lathem Mechanical Time Recorder
02 | Jul
I am obsessed with time. The biggest challenge I face in my studio has always been the issue of time. I want to do so many things, I have so many ideas, stuff I want to do in a day, in a lifetime! And I just feel like there isn't enough time.
Each week, I aim to work 40+ hours in my studio (on top of my other job as Associate Director at the Halsey Institute of Contemporary Art). I have always kept track of these hours in my head. Recently, I became interested in owning a punch clock, to more accurately record time spent in the studio. I just received a wonderful gift from my friend Jeffery Whittle; a vintage Lathem mechanical time recorder!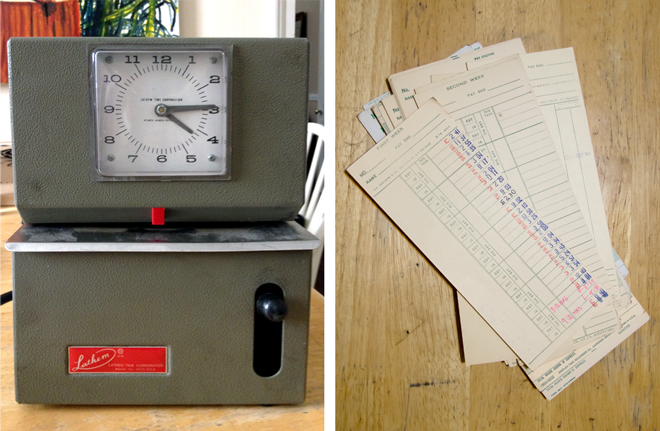 In addition to knowing how many hours I work in my studio, I'm also interested in truly knowing how long it takes me to make a painting. When the painting is finished, I plan to attach the time sheets to the back of the painting, as a true record of the days/times the painting was created.
The punch clock is mounted at the entrance to my studio. I've had it for over two weeks and I find that I really enjoy clocking in and out. I am in control of my time!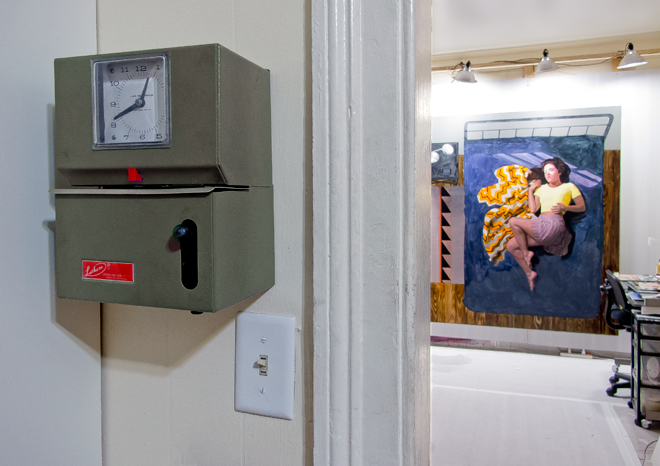 – Karen
Photoshoot Extravaganza!
26 | Jun
My bedroom, and more specifically my bed, has always been an important physical space. It's interesting to note that the women in my paintings were not captured in their own bedrooms, but were actually documented in my bed. The rooms in my paintings do not exist and are rooms that I imagined. I collage reference photographs together to create many combinations of bedrooms that hold objects that are significant to me.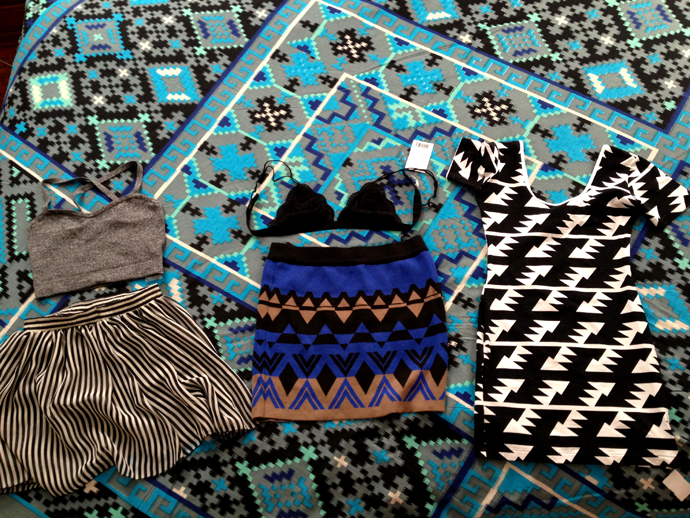 On a regular basis, I casually gather new reference materials for future paintings (you'll find me standing on tables in restaurants to capture an aerial view of an interesting chair or rug). Every couple of years, I take a break from painting to more aggressively collect new reference materials. During this time, I photograph new models, bedding, rugs and other miscellaneous items in a condensed time frame. Documentation for future paintings requires a different mind set, so I find that it's important to separate painting from research for painting.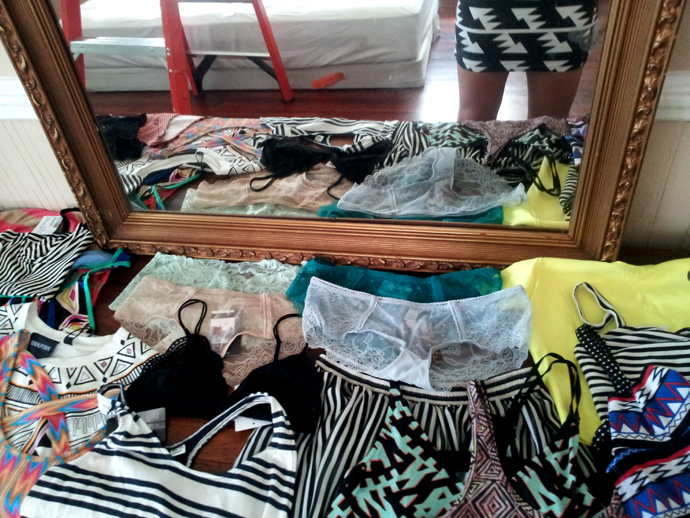 I just finished 10 photo shoots and the end result is over 1,500 photographs per shoot (that's over 15,000 photographs to sift through!). For my latest photo shoot, I had a great time selecting new patterns, colors, and textures. The models I choose always bring something fun and unexpected to include as well.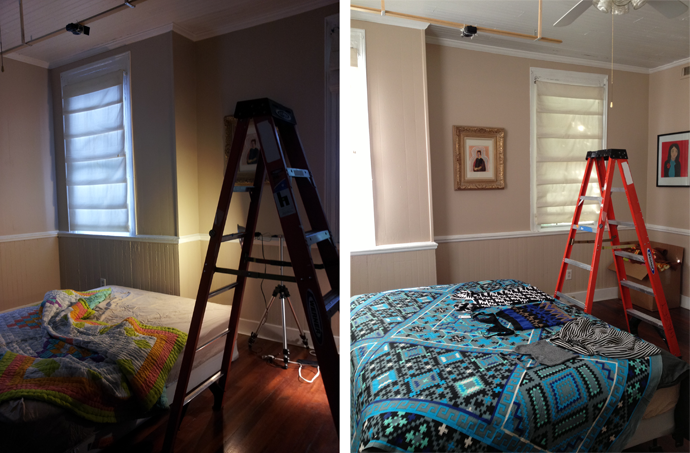 The women in my paintings are women I know personally, and I strive to represent some part of their personality. They are strong, beautiful, independent and complex. I have become interested in geometric patterns and posing the models to resemble the pattern's motif. For example, the model's limbs mimic the angles and shapes in the bedding, rugs and other ornamentation.
I'm overwhelmed by all the possibilities for future paintings!
– Karen
Kaleidoscope Patchwork Rug
16 | Apr
Finished the rug for Kaleidoscope Patchwork Quilt #4!
-Karen